Self-reflection
Self-reflection will enable you to maximise the experience that you gain from every situation and related decisions, allowing you to identify areas of strength and weakness and empowering you to choose to make adjustments
Self-awareness
Through reflection, you develop a stronger sense of self-awareness, especially related to why and how you make decisions and what will allow you to put yourself in positive situations that will progress your skills and knowledge
Self-improvement
Effective reflection speeds up the self-improvement cycle by allowing contextual insights, that are removed from emotional responses, and can be used to adjust your decision-making processes to ensure positive outcomes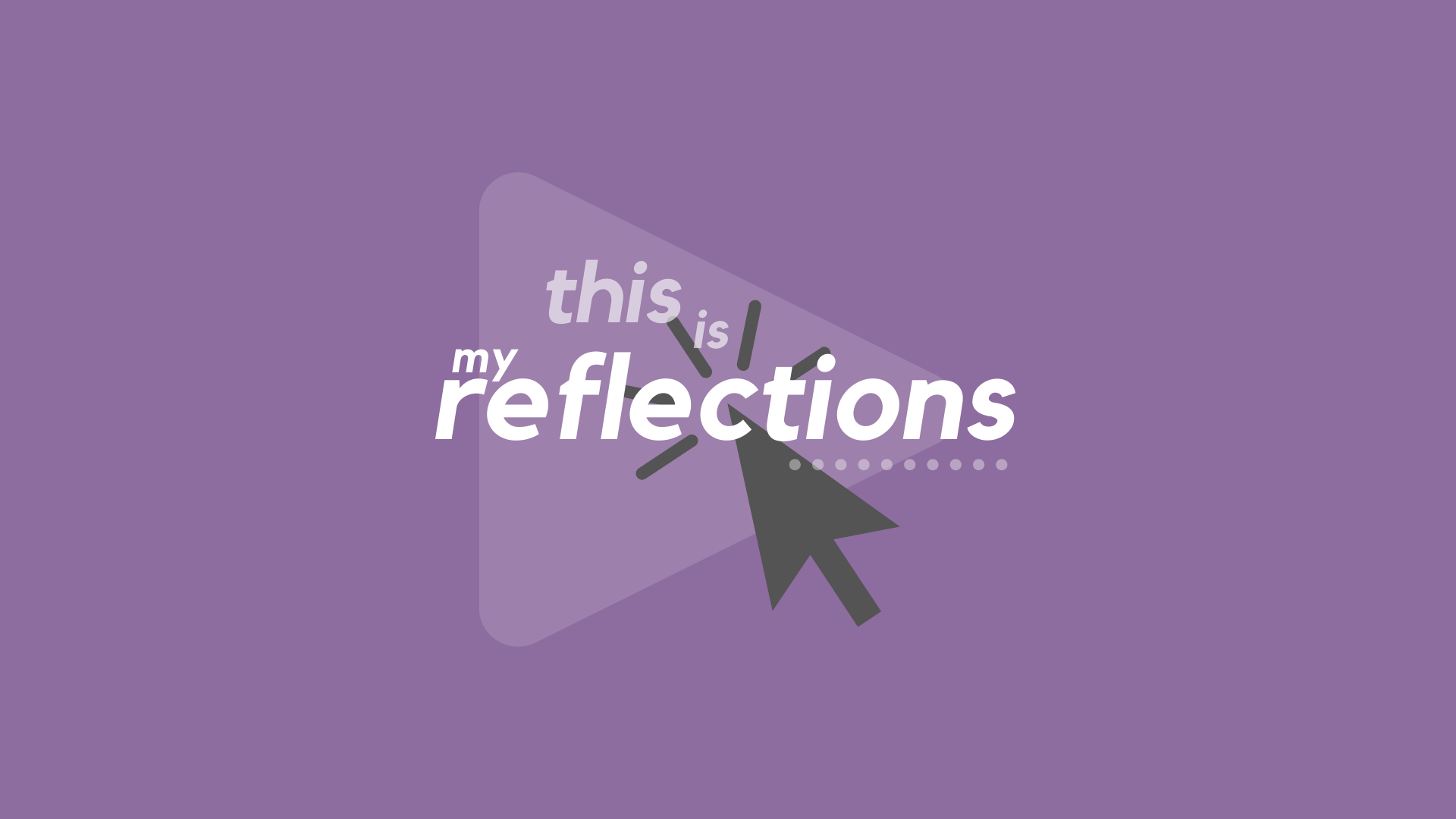 What is reflection & why is it so important?
Reflection is "the deliberate act of considering decisions, actions and outcomes with the intent of learning from them for personal, professional or team development, improvement and growth" - Chris Winfield-Blum .
Research and anecdotal evidence suggests that reflection, especially self-reflection, is a critical aspect of developing oneself and self-awareness while also having a significant influence on self-improvement.
Consistent reflection can be a truly powerful tool to level yourself up and My Reflections provides a simple to use and understand framework.
How does reflection influence self-improvement?
A simple way to visualise how reflection influences self-improvement is "the action-observation-reflection model".
We develop ourselves through actions, observations and reflections; with knowledge, expertise and effectiveness increasing the more cycles we experience these three principles.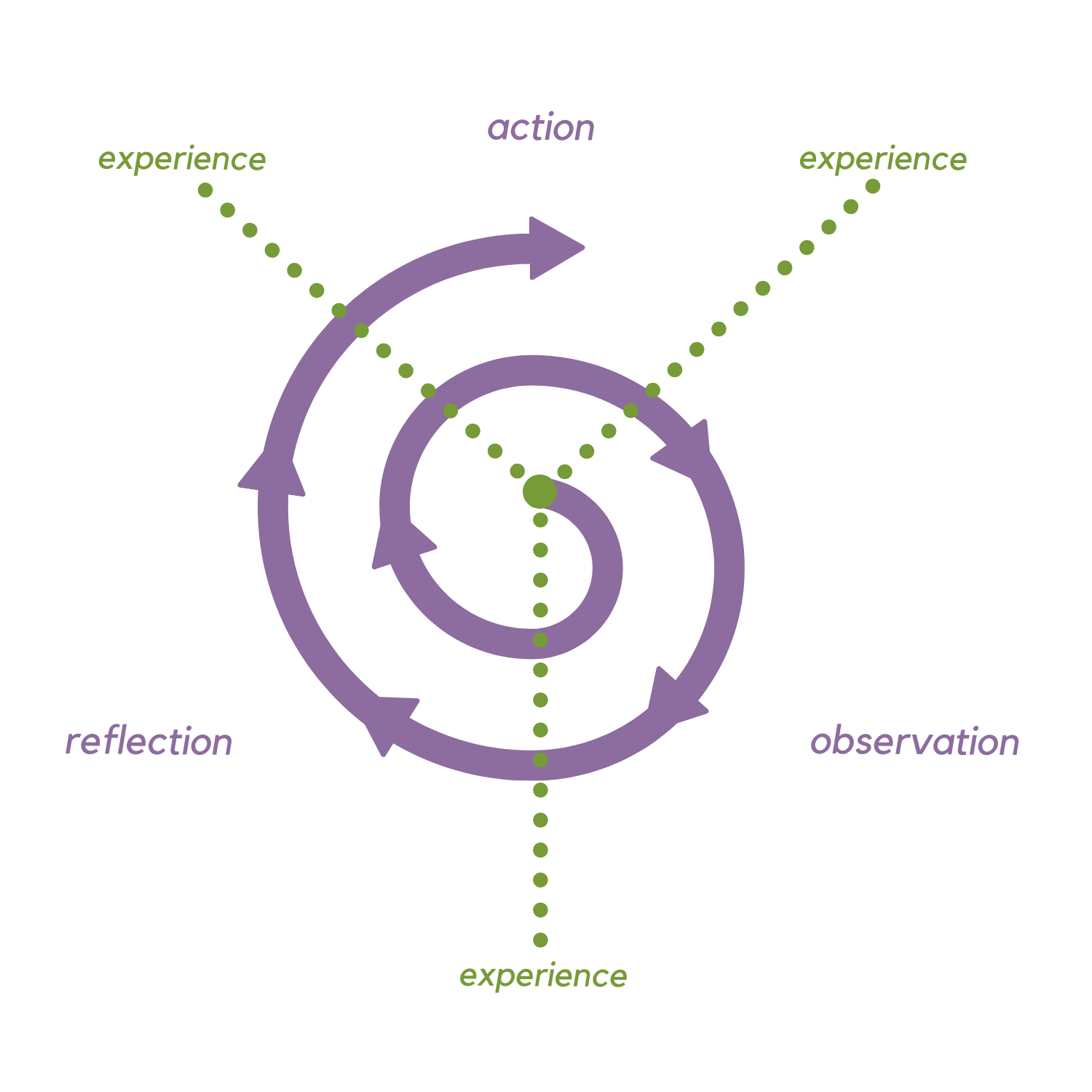 Actions...
should be thought of as the results of our decisions when put in any situation in our personal or professional lives.
Observations...
should be thought of as noting the outcomes of those actions. Were they successful? Did they fail? Somewhere in between?
Reflections...
are the processes of evaluating our actions and subsequent observations with the intent of making better decisions in the future
Our Innovative Approach
My Reflections uses innovative approaches to building habits of reflection and provide you with intuitive, actionable feedback that will change your life!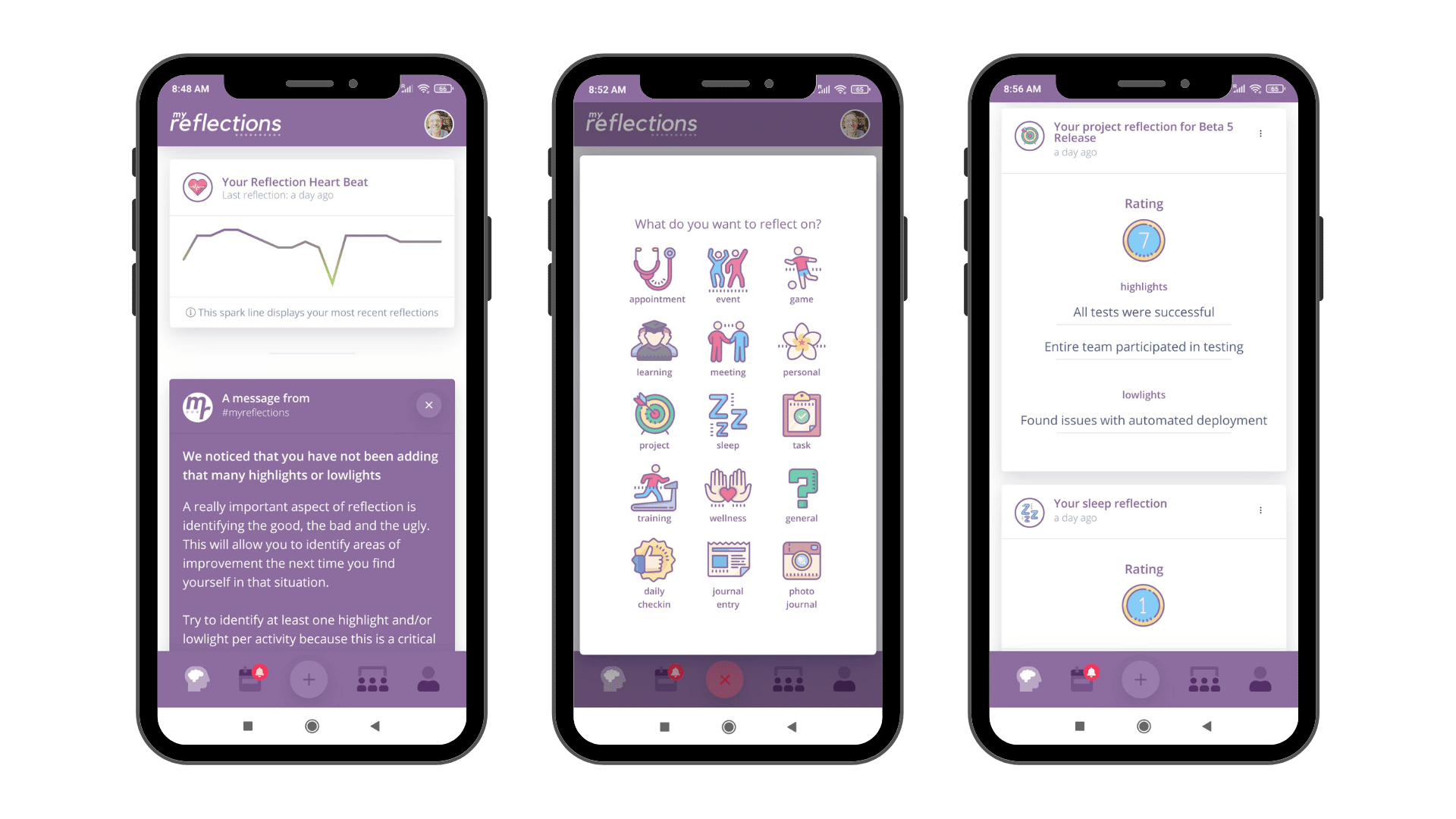 Reflect Now
Capture timely, consistent reflections
My Reflections empowers you to capture activity details for more timely reflection and to begin the process of identifying high-lights and low-lights for future, deep reflection sessions through your weekly reflections.
Activity Types & Tags
Log reflections by activity types & your own tags
Activity types allow you to categorise activities logically and will give insights into overall areas of possible improvement. Additionally, you can create your own tags for more granular insights and tag your activities accordingly.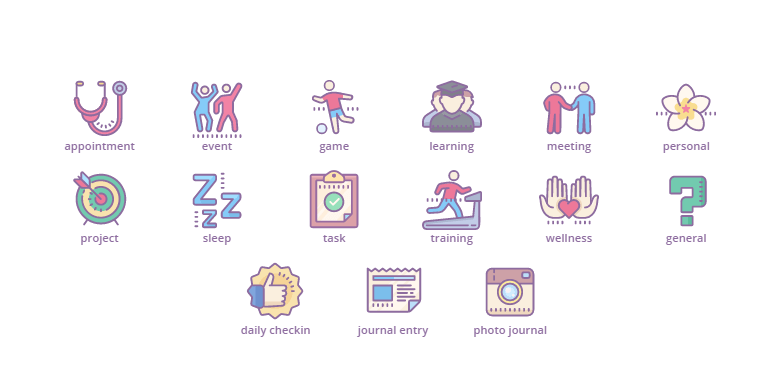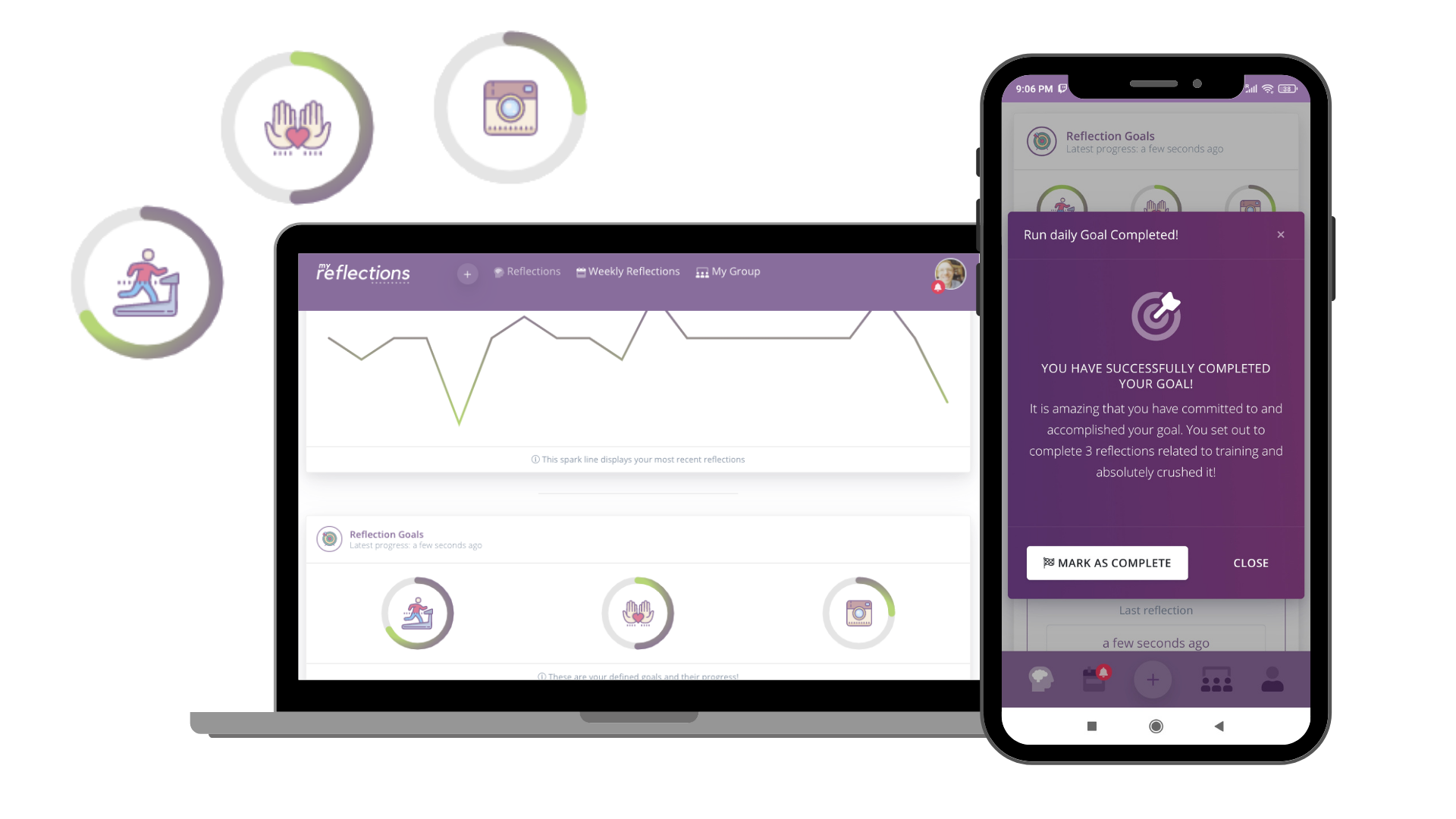 Reflection Goals
Create & track refletion goals & keep focused
Reflection goals allow you to define and track your personal objectives and through performing self-reflections not only achieve better results but track your performance over the targeted timeframe that you have set yourself.
Weekly Reflections
Take weekly deep dives & retrospectives
Deep dives, as part of your personal weekly retrospectives, allow you to review your weeks' activities, refection statistics and trends while answering consistent questions and identifying your weekly highlights, lowlights and adjustments for the upcoming week.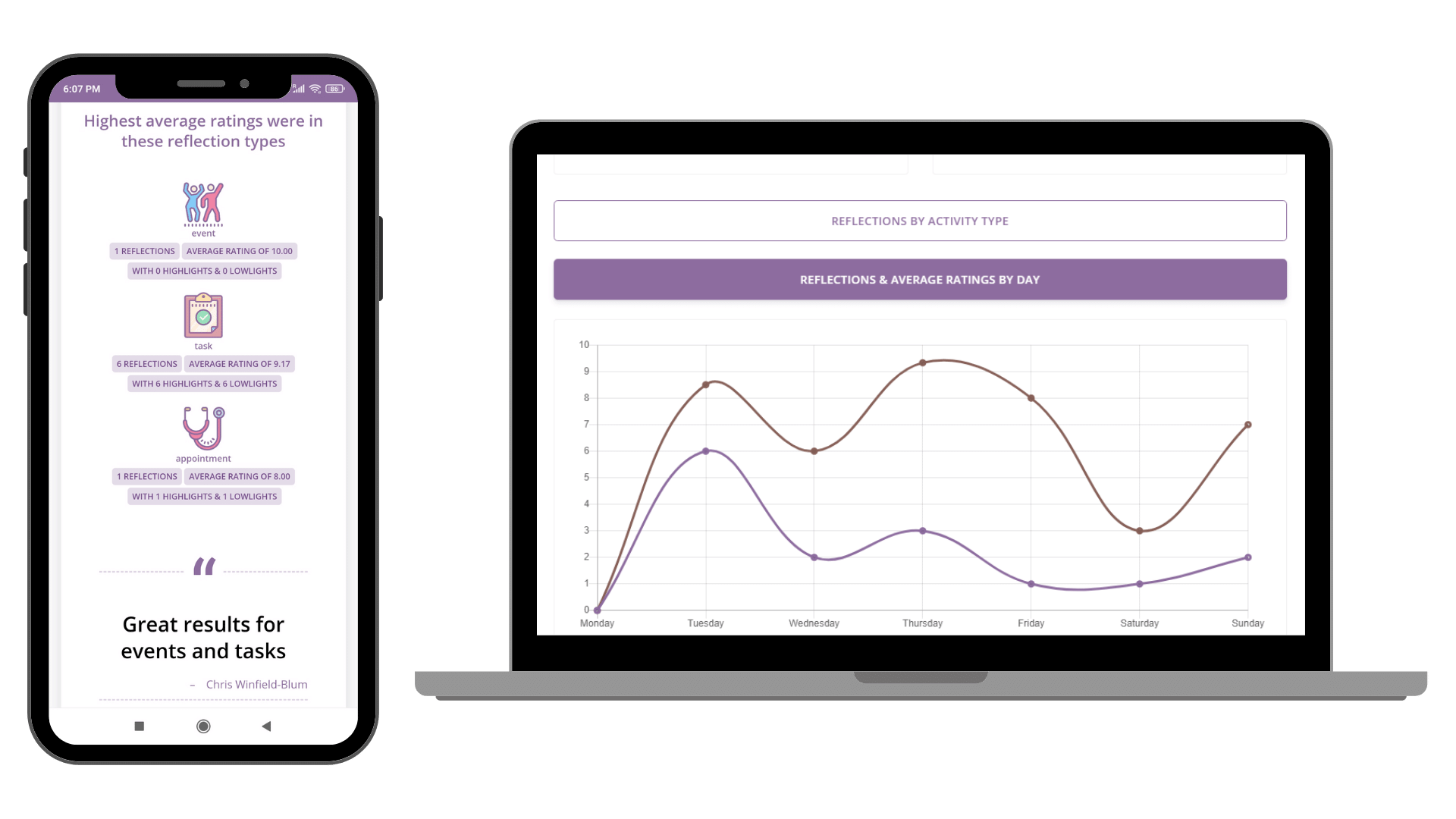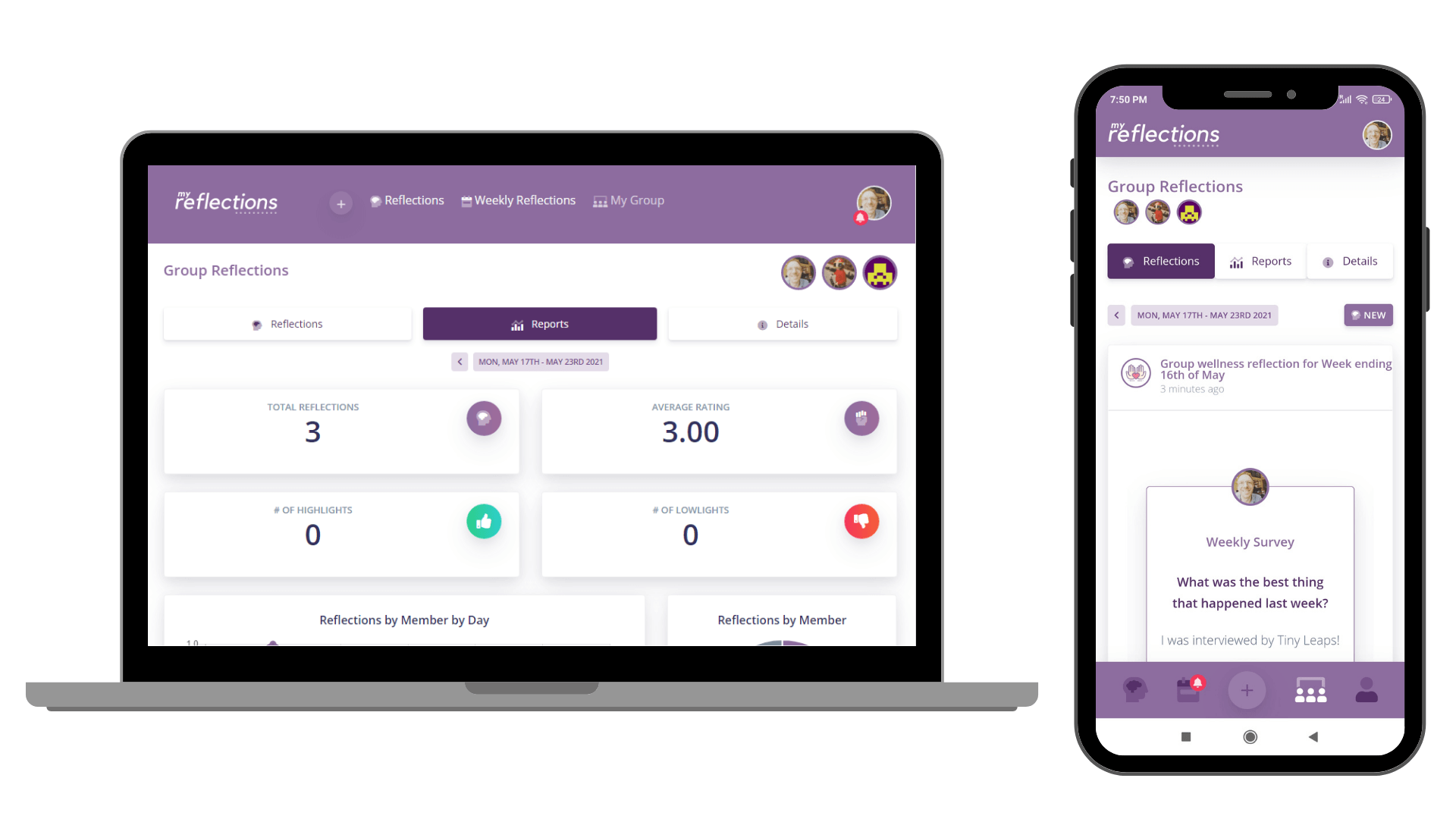 Group Reflections
Start reflecting in groups for even more insight
Create a group and invite friends, colleagues or family to join you on your reflection journey PRO or join an existing group; share insights, motivational content, and run surveys all while encouraging each other with comments & reactions.
Reflection Bot
Use A.I to for deeper insights & reflections
Using social and linguistic algorithms powered by A.I and machine learning technologies, Reflection Bot will provide you deeper insights into the tone, polarity and subjectivity of your reflections so that you can challenge yourself more effectively on your decisions and their outcomes.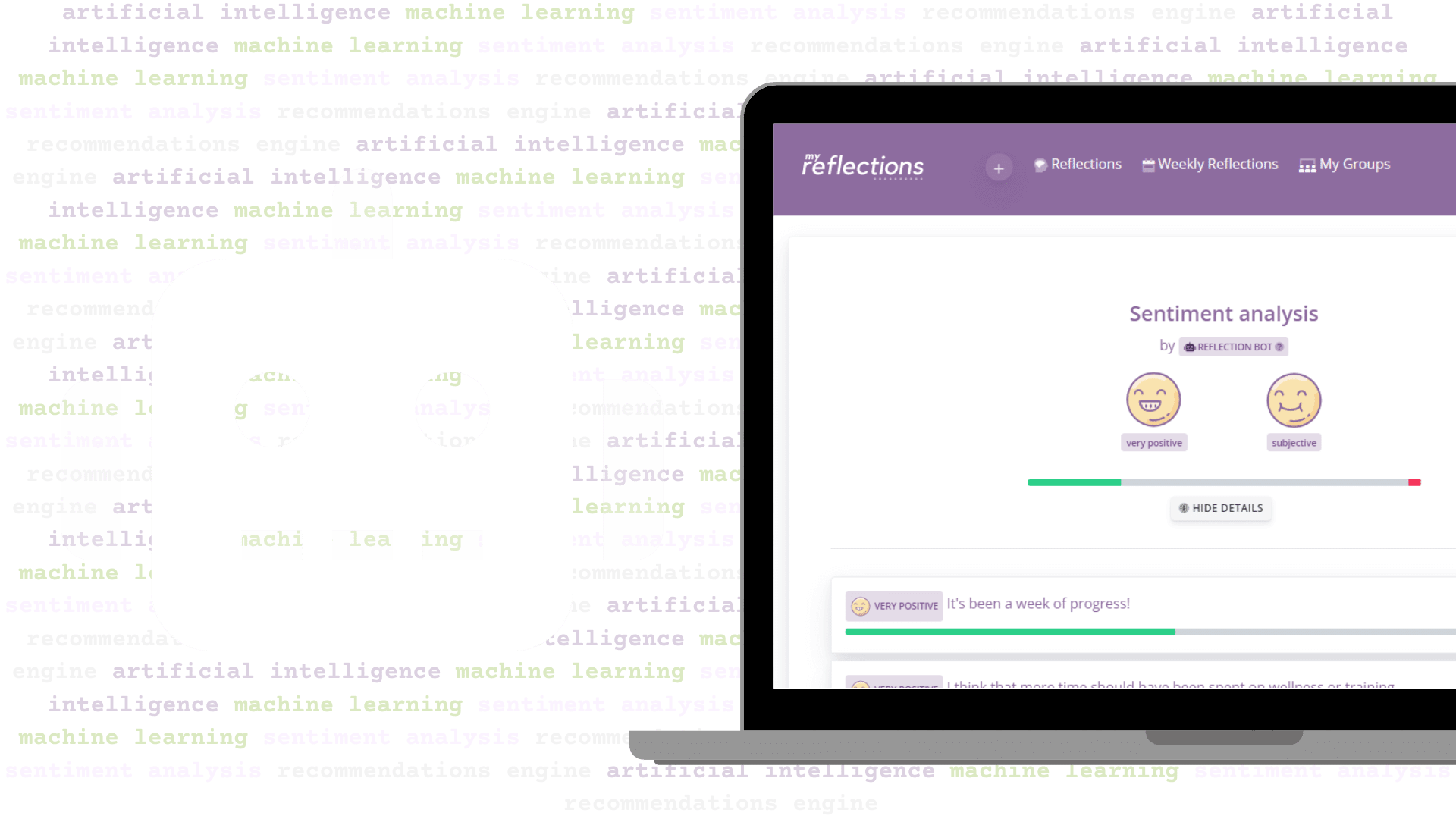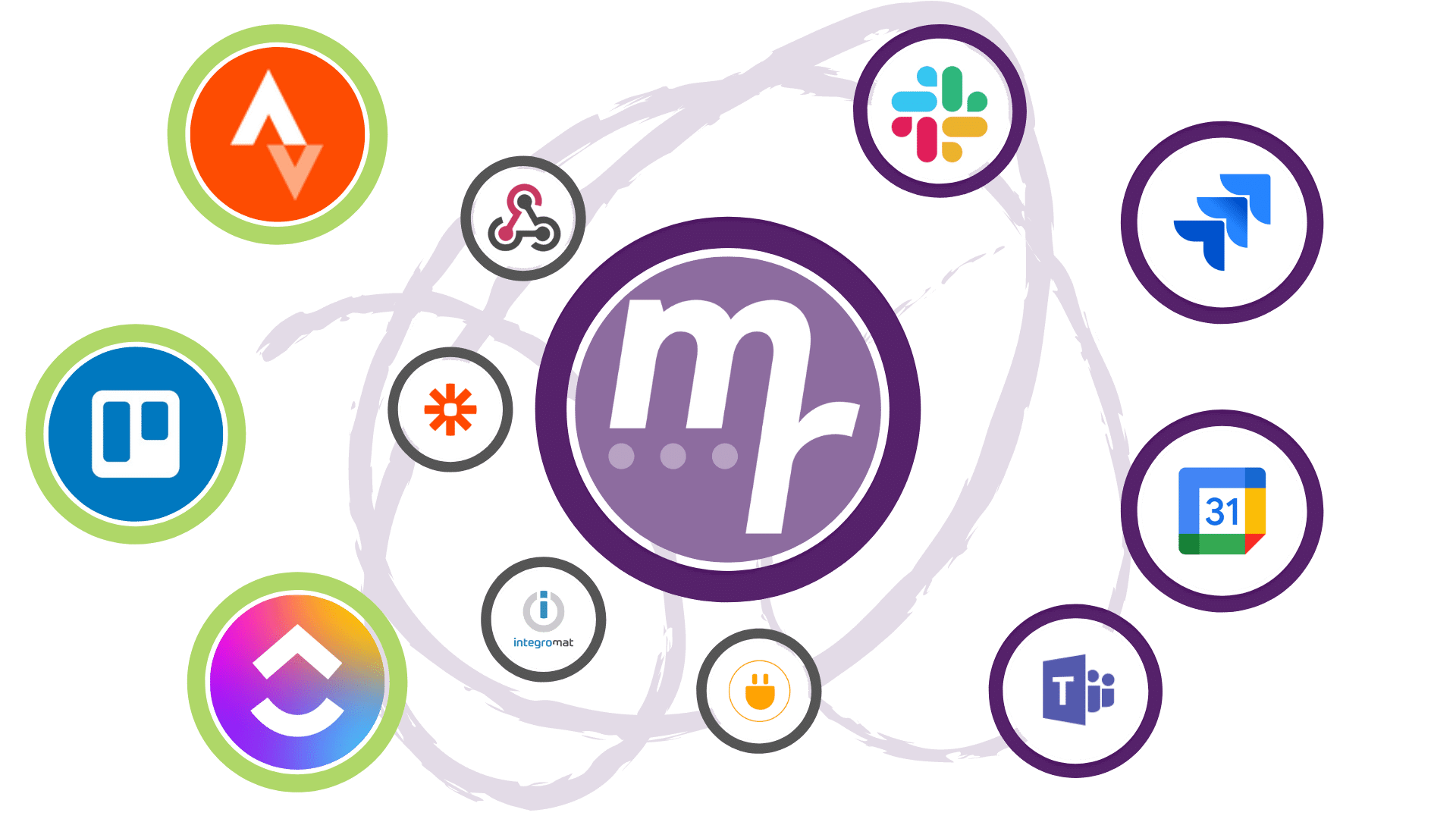 Reflection Automation
PRO
Automate your reflections to make life easier
Connect My Reflections to any service that supports outbound webhooks to automatically create a reflection for you when you; finish an appointment, complete a task, make a sale, complete a workout or a run to name a few! You will then be notified to complete the reflection if required.
What are people saying about My Reflections?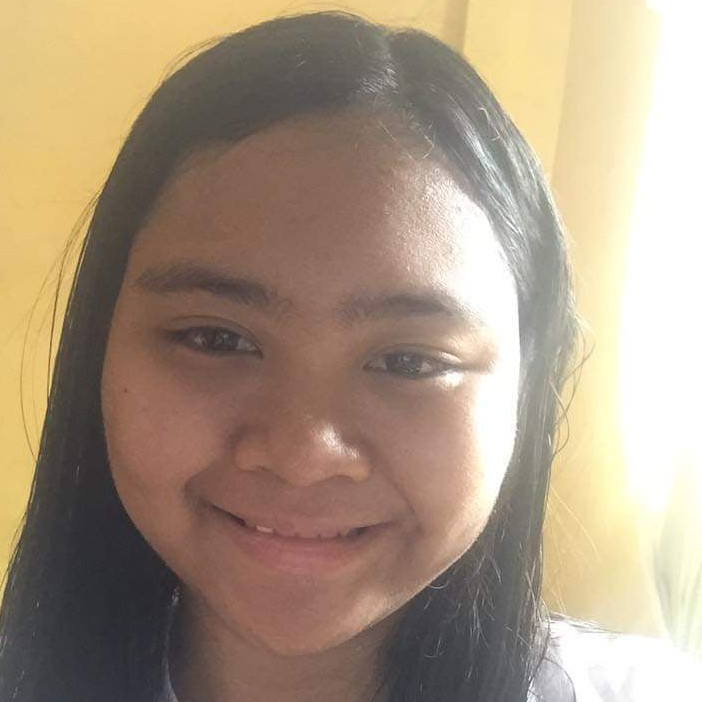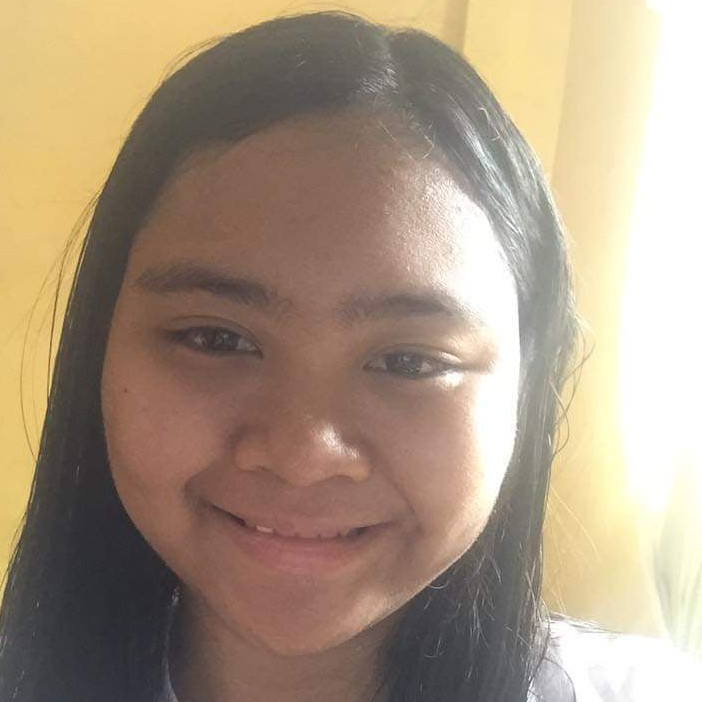 The My Reflections App helps me because it provides me with a place where I can write my thoughts. It also helps me to clear my mind and stay focussed in a positive way of thinking for how my life could be!


Rachel Caputli

- Student
Start a reflection right now!
It's easy to get starting with My Reflections, in fact, you can start right now!
What do you want to reflect on?
appointment
event
game
learning
meeting
personal
project
sleep
task
training
wellness
general
daily checkin
journal entry
photo journal